Membership - Governance - Publications - Getting to Three Arrows - Contact Us
Governance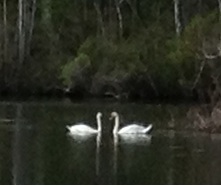 Every year at the Labor Day membership meeting, on a staggered system of two-year terms, elections are held for the Board of Directors. The Board of Directors then chooses a president, vice president, secretary, and treasurer.
All members are encouraged and expected to participate in committees.
The board positions and committees are listed below.
Executive Committee
President

Vice President

Secretary

Treasurer

Board Committees
Education
Health & Safety
Landscape/Trees
Management
Membership
Planning & Building
Roads
Social
Sports
Water
Waterfront

Non-board Committees
Archives
Arts & Crafts
Communications
Voice of the Hill

Web Site
Finance
Insurance
Legal
Library
Local Services
Long Range Planning
Sunshine (spreading cheer to the sick and bereaved)
Town Affairs
Waiver
Workshops



Photo: Swans visit Barger Pond